Cash for Registered and Unregistered Cars
Sell your registered or unregistered car with ease to Express Cash for Cars. We are the cash for car buyer in Melbourne that buys all makes and conditions of vehicles.
CALL 0488 388 843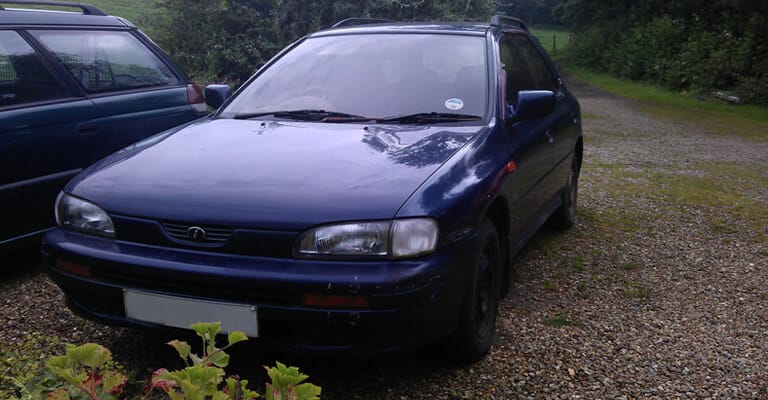 Cash for Registered & Unregistered Cars Melbourne – We Pay Top Dollars
Express Cash for Cars is your place to get cars of any make and condition sold – sold for cash. Finding a buyer for your unregistered car might be a challenge. If you've been unsuccessfully trying to sell your unregistered car, then worry no more. Express cash for cars buys unregistered cars. We will require proof of ownership of the vehicle, as well as sellers to provide us with current photo IDs to confirm they are the owner of the vehicles being sold.
Cash for Registered & Unregistered Cars Melbourne – We Remove Vehicles for Free
Express Cash for Cars is your place to have registered and unregistered cars, trucks, vans, 4x4s, SUVs, and buses removed. We are the cash car buyer that will make you an offer for your:
Entire car collection. You can have cars that are in pieces, cars that are roadworthy or cars that are in need of repairs, and we'll make you a reasonable offer for each.
Old cars that are at the end of their lives or not worth the cost of repairs. A cash offer is on its way as soon as you reach out to us online or over the phone.
Damaged cars that have minor repairs to complete or not worth the costs of repairs. A cash offer for the vehicle is on its way. Just contact us for a quote.
Wrecked cars that still have working parts that can be pulled for resale and the metals of the vehicles recycled. We will pay cash for the vehicle.
Used cars that car owners don't have the time to get around to selling, or they can't find a buyer for the vehicle. We'll make a reasonable offer for any used car, truck, van, 4×4, bus, or SUV.
Scrap cars that are in scrap condition yet have plenty of metals in the body and engine of the vehicle. We will purchase the vehicle to recycle the metals, making car sellers a fair cash offer to recycle their vehicles.
When we remove vehicles, we make the process simple and quick. Car sellers contact us for a cash quote for their vehicles and, once accepted, they could then schedule a free car removal Melbourne. Our removals are quick and convenient and always offered at times that are convenient for sellers, as we allow them to choose the times for their removals. Express Cash for Cars also includes all necessary paperwork and a cash payment at the time of the removal.
Why Choose Us?
With us, you have your car buyer that offers:
Instant quotes
Instant cash payments
Free car removals Melbourne
Free paperwork
Free car wreckers
Free car recycling
Whatever the vehicles make, model or condition, you have a sure buyer for it with Express Cash for Cars.
Get A Quote Today
To obtain a cash quote for your car, Express Cash for Cars can be reached at the number below. We provide online quotes, as well. Contact us for a cash quote online by completing our online quote form at the top right of this page. When describing your vehicle, please be as specific as possible with the description of the vehicle. All quotes are provided with no obligation to accept the cash offers.
Get a cash quote for your unwanted car, truck, van, SUV, 4×4, or bus. Call Express Cash for Cars at 0488 388 843.
We buy every make and condition of car or truck.