Unwanted Car Removal Melbourne
You can schedule your unwanted car towing for a time today that fits your schedule. Express Cash for Cars is your free unwanted car removal company that pays you cash to haul your car, truck, van, 4×4, SUV, or bus away from your property. Contact us for a quote.
CALL 0488 388 843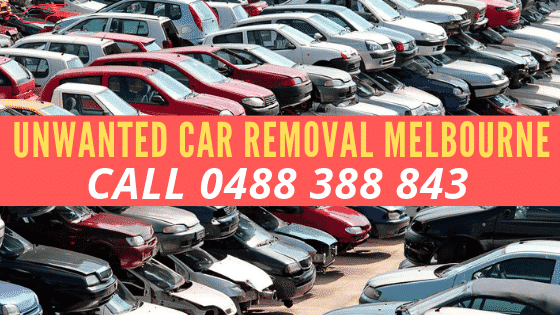 Unwanted Car Removal Melbourne – Have Your Vehicle Removed Today
Unwanted car towing is just a call away. Express Cash for Cars is your free car towing service in Melbourne that will schedule your vehicle removal today. You don't pay us cash to tow your vehicle; we pay you. We are the cash car removal company that will valuate your vehicle, remove it for free, and leave cash in your hand for its sale to us. The process is quick and simple. Just give us a call for a free car valuation and to schedule your free towing Melbourne.
Free Car Removals – We Pay You Cash to Tow Your Car or Truck
Express Cash for Cars removes all types of vehicles – cars, trucks. 4x4s, SUVs, buses, and vans. If the ride is a motorcycle, we'll make you an offer for it, as well and provide free towing. We are the cash car removal company in Melbourne that buys every type of vehicle regardless of its condition. Car owners can get cash for their:
Scrap vehicles
Used vehicles
Wrecked vehicles
Old vehicles
Damaged vehicles
Unwanted vehicles
Whether you have one car to sell or many, you have a cash car buyer for your vehicles in Express Cash for Cars Melbourne.
We Are Your Cash Car Removal Company That Offers Free Towing Melbourne Wide
Express Cash for Cars is your cash car buyer in Melbourne with a process to remove vehicles that cater to our customers. While we may not be able to remove your vehicle within minutes of your request, we can guarantee same day car removals at a time convenient for our customers. The process is one that works like this:
Get A Cash for Cars Quote
Car owners that would like to have their unwanted vehicles towed can contact our appraiser to valuate their vehicles. We valuate vehicles quickly and accurately. Once a valuation for the vehicle is provided car owners that would like to take us up on our offers can schedule free unwanted car towing anywhere in Melbourne.
Schedule A Free Towing at A Time of Your Choosing
The removal process is quite simple. We will arrive at the designated time to remove the vehicle. Our technician arrives fully prepared to purchase the vehicle, offering the cash value we quoted over the phone or online. All paperwork is also provided at the time of the removal to complete a legal car purchase.
Receive Your Cash Payment
We ask that car owners have the title of ownership or registration for their vehicle, a current photo ID and the plates of the vehicle removed. With that, the purchase of the car will be complete, and our technician will get right to work loading the vehicle for removal. The time of removal is also when we make the cash payment.
With Express Cash for Cars, car owners have a car selling experience that leaves top cash in their hands. Contact us for a quote today.
Have Your Car Valuated & Schedule Your Free Unwanted Car Collection Melbourne
To have your vehicle valuated give Express Cash for Cars a call at the number below. Our appraisers provide instant cash quotes for vehicles of every make and condition. For an online quote, please complete our online quote form at the top right of this page.
Get top cash for cars. Contact us today. Call Express Cash for Cars at 0488 388 843.