Sell My Car For Cash in Melbourne
Looking to sell your car? Get it sold with Express Cash for Cars! We are the cash car buyer in Melbourne that buys all makes & conditions of vehicles. Get your car SOLD today. Contact us for a quote.
CALL 0488 388 843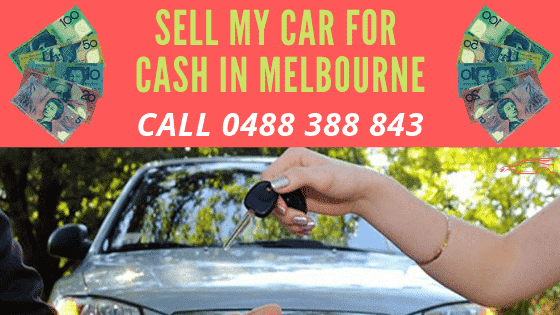 Get Your Old, Unwanted, Used, Damaged or Scrap Car Sold with Express Cash for Cars
That's our concept! Your car is sold for cash with Express Cash for Cars. Yes, we make the process of selling vehicles of any make & condition that simple. So simple that it only takes a call to us to have your vehicle valuated. We are the cash cars buyer that can also be reached online. Look to the top right to complete our online quote form. With us, your car is sold for cash.
We buy all makes, including but not limited to:
Mazda
Kia
Honda
Toyota
Holden
Skoda
Lexus
Mitsubishi
Isuzu
Suzuki
BMW
Mercedes Benz
Ford
Sell My Car Melbourne – Get Instant Cash for Your Car Today
When you sell your unwanted car, truck, van, SUV, bus, or 4×4 you get cash put into your hand as soon as you'd like us to arrive to buy & remove your vehicle. Our cash for your car's system is so simple that it takes minutes to complete. We buy used second hand cars all makes and condition of vehicles, so:
Your car can be in a state of deterioration, and you will collect a cash payment for the sale of the vehicle to us.
Your car may be in good used condition, and still, you are having a tough time finding a buyer for the vehicle. With Express, you have a cash car buyer with just a call, a buyer that makes fair cash quotes for vehicles, based on their condition.
Your car may be so old that it's not worth the costs to keep it on the road. With us, you have a buyer for your old car.
Your car may be in damaged condition, and whatever the damage, be it fire damage, flood damage or accident damage, we'll make you a cash offer for the vehicle.
With Express Cash for Cars, you have a cash car buyer to sell your car to today. We pay instant cash for vehicles.
Sell My Car – Quickly, Conveniently & Without Any Hassles
Express Cash for Cars is a car buyer in Melbourne and the easy option for car sellers to get their vehicles SOLD for cash. So easy that the process is completed in three easy steps in less than an hour's time. Our process to sell your car works like this:
Express Cash for Cars provides sellers with cash quotes for their vehicles that can be obtained over the phone or online. We require car sellers to provide us with the make, model, year, and description of the condition of their vehicles to provide accurate quotes.
Once we make an offer for the vehicles, it is up to the sellers to accept or reject our offers.
For car sellers that accept our offers, a free car removal Melbourne will then be scheduled. Our removal process includes everything from the paperwork to the cash payment for vehicles. Before our technician arriving to put the cash in your hand, please have the plates of the vehicle removed, a current photo ID, and the title of ownership for the vehicle.
Get A Quote Now!
To obtain a cash quote for your car, please contact our appraiser at the number below. To obtain an online quote, please contact us via our online quote form at the top right of this page. With Express Cash for Cars, you have your car buyer today.
Call us at 0488 388 843 for an instant cash for cars offer for your car or truck.