Sell Cars with Engine Problems
No funds to repair the vehicle? No time to fix it? Perhaps, it is not worth the costs of repairs? Whatever the condition of your engine problem car, you have a cash car buyer with Express Cash for Cars. We pay cash for every make and condition of car, 4×4, truck, SUV, bus, or van. Contact us for a quote today.
CALL 0488 388 843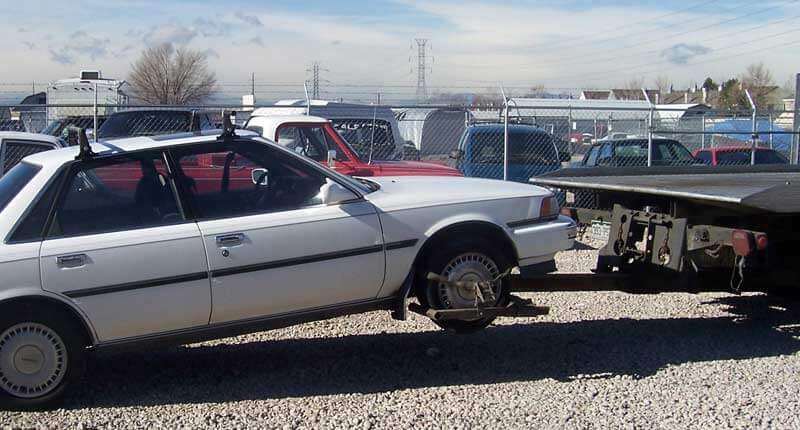 Get Cash for Engine Problem Cars – With Us, You Can Get Cash for Your Car Today
Why would we want to purchase an engine damaged vehicle? Because we:
Are auto mechanics that can repair damaged engine vehicles.
Are wreckers that can pull salvageable parts to recondition the parts for reselling.
Are auto recyclers that recycle the metals of vehicles into shiny newly recycled metals.
With us, whatever the condition of your engine problem car we are the buyer that pays you top cash and offers a premium car selling experience. We also are the buyers that make the process to sell the vehicles quick & convenient.
Selling Your Engine Problem Car to Express Cash for Cars – Simple, Quick & Convenient
Selling your vehicle with engine problems is not a difficult task, provided you contact Express Cash for Cars. We are a cash car buyer that does not make the process of selling cars a hassle. We make it a breeze! Our buying process is so simple:
Car owners can request an instant cash quote over the phone or online. We require the details of your car like the make & condition, the type of engine problems, the condition of its body, past issues, odometer reading, etc. Be as specific as possible when requesting a quote so we can assure that our quote is accurate.
Car owners that would like to take us up on our offer simply need to say the word "Sold." If the seller does not feel that the price quoted for the vehicle is a fair value, then they only need to reject our cash offer.
For car owners that take us up on our offer, we will schedule a free car removal Melbourne. Our removals are quick and convenient and always provided at times that are convenient for our customers. So convenient that we will work around their schedules.
Have A Car Selling Experience That Leaves You Smiling – and Counting Top Cash!
The process is that simple. When you sell your engine problem car to us, you get:
Instant cash offers for vehicles of every make and condition.
Free car removals Melbourne.
Instant cash for engine problem cars payments.
Free car wreckers who offer you maximum cash value for the car.
Free car recycling.
Free paperwork, so you won't be burdened with completing paperwork for the car sale.
Why Melbourne Car Sellers Love Us
With Express Cash for Cars, you have everything you need for selling your engine problem cars, and you have it all at no cost.
Our appraisers are first rate and known for making top cash offers that are accepted!
Our car removal technicians are polite and courteous and provide stellar services.
Our customer service is the best that you can ask for.
Our process to sell vehicles is so quick that it takes less than an hour.
With us, your car buyer is here, ready to make an offer and come to your location to collect the car.
Contact us for a Cash for Cars Quote
To obtain a cash quote for your unwanted car, truck, van, SUV, bus, or 4×4, give Express a call at the number below. For an online quote, please contact us via our online quote form at the top right of this page. We are your cash car buyer that makes fair cash offers for vehicles of every make and condition.
Call us for a quote at 0488 388 843.